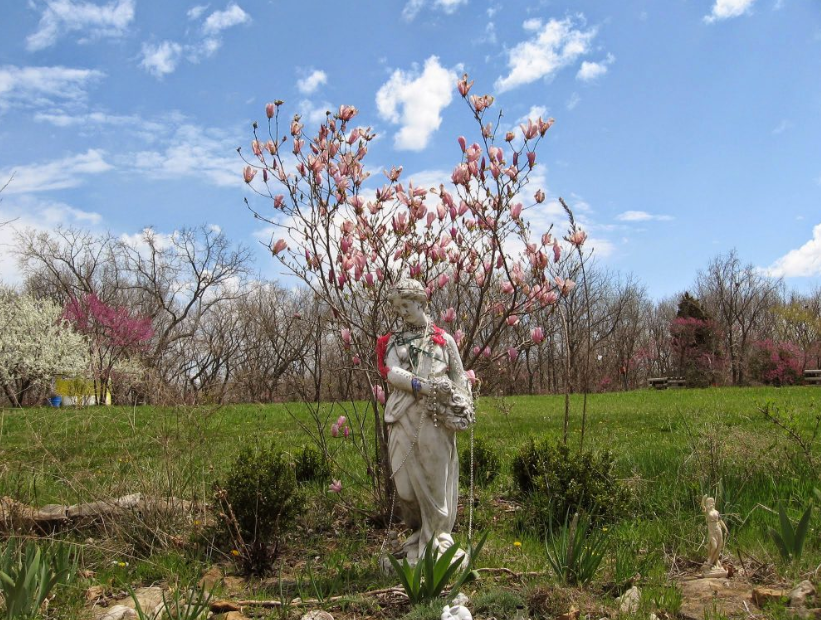 Camp Soft Reopening – Covid 19 Update 4
On June 20, camp will be having a soft opening. During this soft opening, Gaea Retreat Center will be opening on Saturdays and Sundays to recreational activities. This soft opening is very dependent upon the community being responsible to and for each other, and relying on each other to respect the guidelines below. The board of directors wants to ensure to the greatest extent possible the safety of the community. The following guidelines will be in place until further notice.
When can I be at camp?
We know the community is yearning to be back on the land. With that in mind, and with everyone's safety in mind, you can be at camp at certain times:
From Sunday night at 8 pm until Saturday morning at 6 am, the only people allowed on land are volunteers who are there for the express purpose of pre-approved work projects.
From Saturday morning at 6 am until Sunday evening at 8 pm, recreational attendees will also be allowed.
For both work projects (all week) and recreational activities (Saturday-Sunday), overnight camping will be allowed, but only primitive camping will be permitted.
Preregistration is required!
During this time to help with contact tracing and to follow the guidelines set forth by the CDC, only 45 people will be allowed on property on any given day. In order to facilitate this, each week we will have a pre-registration space on the website that is available to book your stay. When you arrive – we'll want to get your name and phone number in case we need to let you know of a COVID-19 event at camp (also known as contact tracing):
To be allowed on property, you (and everyone with you, including children) must pre-register.
Everyone must also pre-pay, to remove cash-handling.
Pre-registration for weekends will be on a first-come, first-served basis.
To be able to overnight on Saturday night, you MUST pre-register for both Saturday and Sunday.
To do work projects during the week, you must contact the caretaker ahead of time to arrange when you will be on property, and what project you want to do.
Entrance and Exit
During this time, to make sure that we can keep these safety guidelines, we'll be keeping the gate closed and locked. From 10 pm to 6 am, people may leave, but re-entrance will not be permitted overnight. We ask that you try to only leave if it is an emergency and you need to go.
A walkie-talkie will be available at gate so that you can request entrance during the days that you have pre-registered. You may use the same walkie to request exit.
During the week, if you need to leave after 10 pm, please contact the caretaker's cabin.
On Saturdays, if you need to leave after 10 pm, there will be a walkie talkie at the exit, and someone on duty that will let you out.
Building Access – Showerhouse Only
We are hoping to be able to keep the showerhouse open, so help us follow these guidelines – we want you to be able to have a place to get clean, stay cool, and protect us from things besides Covid, too.
The only building that will be open is the showerhouse. All other buildings, including the cabins, dining hall, main hall, and Phoenix, are closed.
The showerhouse is open, and will be cleaned twice per day. We ask that if you use the showerhouse, to clean it after every use, spraying steramine on the toilets and faucets after you use them. The garage doors need to stay open at all times, and the fan needs to remain on. The showerhouse should have a maximum of 6 people inside of it at any given time.
Safety Guidelines!
We can't emphasize enough how much we love this community, and want us to be safe – together! We have missed you so very much, and everything below here is not a suggestion – it's a requirement, to respect each other, and to keep each other safe! We will be providing as much signage as possible to help you remember all of this information, and if you have a question – please ask! Let's do this!
A – Screening
If you have been diagnosed with COVID-19, you must remain off property for 14 days after symptoms have subsided, or after you were diagnosed, whichever comes later.
If you have been caring for or living with an individual who was diagnosed with Covid-19, you must remain off property for 14 days after the last time you came in contact with that person.
If you currently have a fever (100.4F or higher), a cough, shortness of breath, a sore throat, muscle aches (not related to injury or exercise), loss of taste or smell, or gastro-intestinal issues that are not related to another condition, you must remain off property for at least 14 days after the end of the symptoms.
People attending in violation of the above guidelines will be subject to disciplinary action.
If you become sick, or someone you care for becomes sick after leaving land, please notify the BOD as quickly as possible. We will be notifying anyone on land during your times that they could have been exposed.
B – Social Distancing
Masks are to be worn at all times when you are within proximity to others (within 10 feet of other people).If you are in proximity to people who are members of your own household, you do not have to wear a mask. Masks will not be required exclusively if you are in the showers, brushing your teeth, or in the lake when you are in proximity to others.
A distance of 6ft is to be kept with people not in your household at all times.
No sharing food or beverages with other campers not in your household. Please bring any food or water you will need so that you do not get hungry or dehydrated! This is not the time for picnics or potlucks.
If anyone is found to be violating these rules, they will be given a warning, and then asked to leave property until full re-opening.
C – Sanitizing Efforts
When using the showerhouse or portapotty, any entrant must spray down the port-a-potty or toilet before and after using it, including the door handles (inner and outer), the seat, handrails, urinal (if used), and anything else you touch. Please refer to instructional signage located on/near port-a-potty and in the showerhouse.Steramine will be provided.

Sanitizers to be used for porta potties will be an alcohol and peroxide solution. We encourage you to spray it on and let it dry for ten minutes before use (alcohol takes ten minutes to dry and kill germs).
Spray bottles will be set outside the porta potties and by toilets in the showerhouse.

If volunteering, when using tools, you are to sanitize every tool you used when you are done.

After using a weedeater, swap the strap for a spare, hang the used strap in the sunlight and spray the used strap with the tool-sanitizer outside of the Main Hall. (Steramine)
All tools should be sprayed down with steramine after use.

Everything is now Pack In – Pack Out. It is far too dangerous at this time for anyone to sort through trash, so do not discard anything – TRASH OR RECYCLING – at camp. Bring it back out with you. This includes your regular trash, and also cigarettes and pet waste.
If anyone is found to be violating these rules, they will be given a warning, and then asked to leave property until full re-opening.
We will be reviewing this at the board meeting on July 5th, to make sure that things are going well, and the safety guidelines are working.We cannot express at this time, how grateful we are to each and every one of you for your support, your hard work, and your dedication to the Mission of Earth Rising. Please let us know if you have any questions!