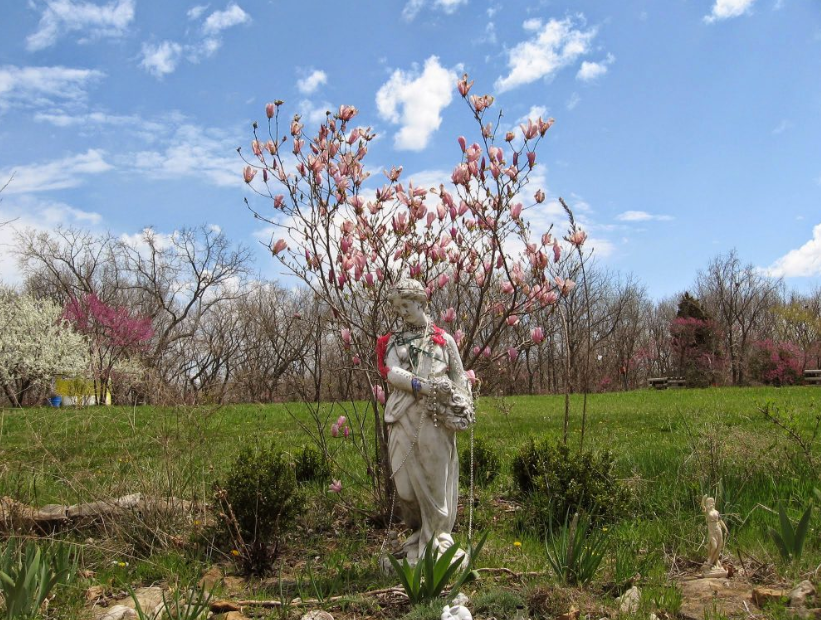 Board of Directors – Change in Officers Announcement
Hello Gaea Community! We wanted to bring you an extended update from the Board of Directors on some recent changes in personnel and other changes which were voted on in our January meeting.
The board of directors has been growing and in recent months we have added four new directors:
Melanie Gilbert
Shane Chesney
Lauren Gannaway
Erin Ripperger

Other board members include:
Audrey Domsky
Clint Koetting
Erin Marshall
JD Besares
Lorelei Tanner
Michael Stevens
Rhi Koetting

We are so excited to welcome our new members to the board, and look forward to their continued contributions to Gaea, and we are all excited to serve this community together.

We also voted at this meeting on two new things: Officer elections and officer term limits. Moving forward, officers will be elected for a period of three years, with a total of two terms allowed in any given position. These elections will be held on the third year of the specific position.

We also voted in new officers:

President: Clint Koetting – First introduced to Gaea in 2000, and caretaker since 2005, Clint is always willing to work toward the betterment of camp and the community. He brings long standing relationships with event organizers, donors, and camp patrons in general. As president Clint's goals are to keep Gaea here and viable throughout this COVID pandemic, and he looks forward to helping to guide the organization while upholding the doctrine of camp – respect and education. Clint will, as always, abstain from all fiduciary decision making with regards to the caretakers.

Vice President: Lorelei Tanner – Lorelei has been a part of the community for more than a decade, and has come to think of Gaea as her home away from home, and the community as her extended family. As Vice President, Lorelei is committed to helping further the Outreach program, achieving sustainable income through grant writing, and serving our community through education.

Treasurer: JD Besares – JD has been a part of the community for over two decades. For the last several he has served as the treasurer for Earth Rising, and is now completing his final term. His goals are to continue to improve the treasury & fundraising process while also championing the organizations commitment to diversity, equity, and inclusion. He also works closely with our business partners to provide camp legal, insurance and compliance support.

Secretary: Erin 'Swamp Witch' Ripperger – To put it in her words: She has been here a long ass time. She likes to do things to help out her community. She's good at filing things and doing computer stuff. (Which is why she will be making huge strides towards making us have a more digital friendly environment). And she likes dead things.

In acknowledging this transition, we want to humbly thank two officers who have stepped back from their previous positions, and acknowledge their many years of service in those positions. Erin Marshall has been serving as president of the board since 2011; her years of service have been incredibly successful and grew the Gaea community into what it is today. She will continue to serve (and has written a note below).

Rhi Koetting will be likewise stepping away from the secretary position after more than a decade. Rhi's historical knowledge and camp perspective have helped us to always stay on target and true to our mission. She's excited to be stepping into caretaker duties even further as Clint steps into presidential duties. We love them both!

As promised, Erin Marshall has a few words to say about this new transition phase – thank you Tooki!
——————
Since Sept the BoD has enjoyed the addition of 4 new members. These board members have brought with them wonderful new ideas, hopes, and dreams for the future of Gaea and ERI. Most recently the BoD has discussed and/or voted in new changes and the biggest of those changes is that I have stepped down as the President so that someone new could be voted in, so please welcome Clint Koetting as the new President of ERI. Clint, I know you will do great things in your new roll and delight at serving on the Board to support you in your position.

From the day I was voted in as President, by the then sitting Board of Directors in 2011, I knew I would one day write this letter, it was always just a matter of…when. I have had the extraordinary privilege of serving the Gaea community in this capacity for 10 years, and I have loved every minute. I know that each and every one of us loves this community for our own reasons, though I would guess that there are many common reasons for that love. For me, it's a place where I know I can be wholly myself, where as in the mundane world I often have to hide one aspect of myself or another. Obviously there is love of the land itself, the trails, the intimacy of the ritual areas, the lake, the ritual fires on the ridge, so much to love. And most of all, I love the people, I love the diversity of our community, the compassion I see all the time. I love seeing the community come together, differences and all, to champion someone or something.. I love walking around and witnessing people enjoying camp, to stand in a quiet space during a festival and listen to all the laughter and merriment. These are loves that will never change.
In the 10 years I have served as President there have been many projects that I have been passionately involved in, and have been lucky enough to see several of them come to fruition. Being present to witness Camp being paid off, helping to grow Earth Day and LBLD into larger festivals, organizing both of those festivals so that they have strong Committee Leaders, and working with the rest of the Board to develop the Intern Program.
I am thrilled to continue serving the community as a director on the Board. I can't wait to see what our newest directors bring to the Board, how their ideas change us for the better, and to see how they help usher us into the future. And most of all, I am super excited to be a part of the continued growth of Gaea and ERI under the new leadership and direction of Clint as our new President. Clint, I wish you all the best and am so very proud of you.
Thank you all for the gift of serving as President for the years I have, these will always be memories I will cherish.
-Erin "Tooki" Marshall