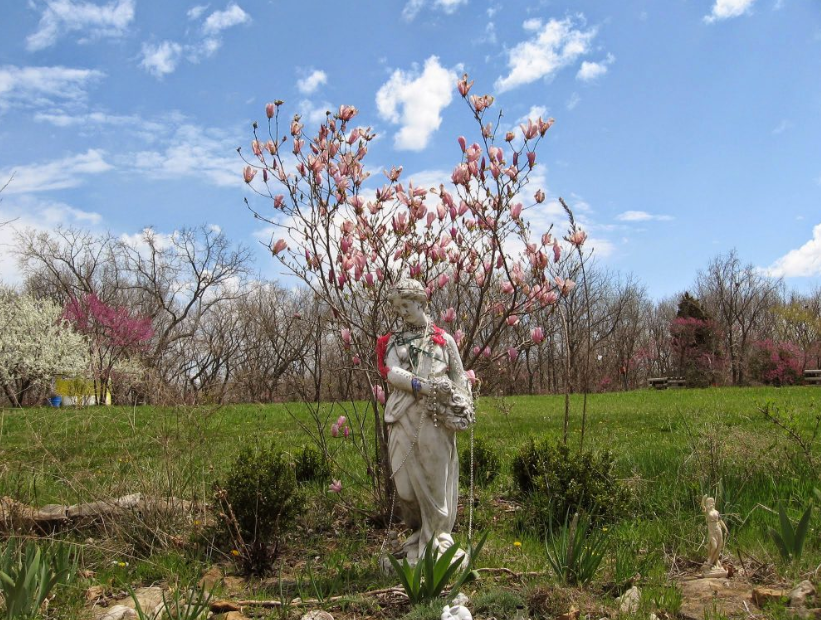 Upcoming Events – Virtual Ostara, Virtual Earth Day, In Person Beltane!
Earth Day 2021 will be hosted this year as a Virtual Event! We are very excited to be discussing our reopening plan every month at board meetings, however, we are waiting patiently as we approach the summer months for more of our community to be vaccinated. However we have several exciting announcements! 
Ostara will be online – this Sunday, the 14th – we'll have online egg dying fun and cooking – leading up to our online ritual on Saturday the 20th! Keep on the lookout this week for our event invites.

Earth Day will be held online – with events for our community that are completely free! These events will include:
Workshops – Waste reduction, bee houses, how to make household cleaning agents that are safe to wash down the drain, and making drums. If you have a workshop you'd like to host, please reach out to lorelei@gaearetreat.org!
Art Show – We'd love to have an art show with a silent auction – and are currently looking for community donations to make it happen! Submit any questions to directors@gaearetreat.org!
Art Project – We'll be hanging out online and upcycling planters and decorating them in time to get excited for spring!
Videos, pictures and more will be posted to show you how beautiful camp is and how excited we are to have you back!
During the month of April, we'll launch our first fundraiser of the year – we're trying to meet the income we usually make at Earth Day, so stay tuned.
Most exciting of all – we are opening camp for Beltane, 2021. The board will be hosting an on-property event for the first 75 guests who register, with an outdoor ritual, and of course – socially distanced fun.
We're so excited to see your faces!