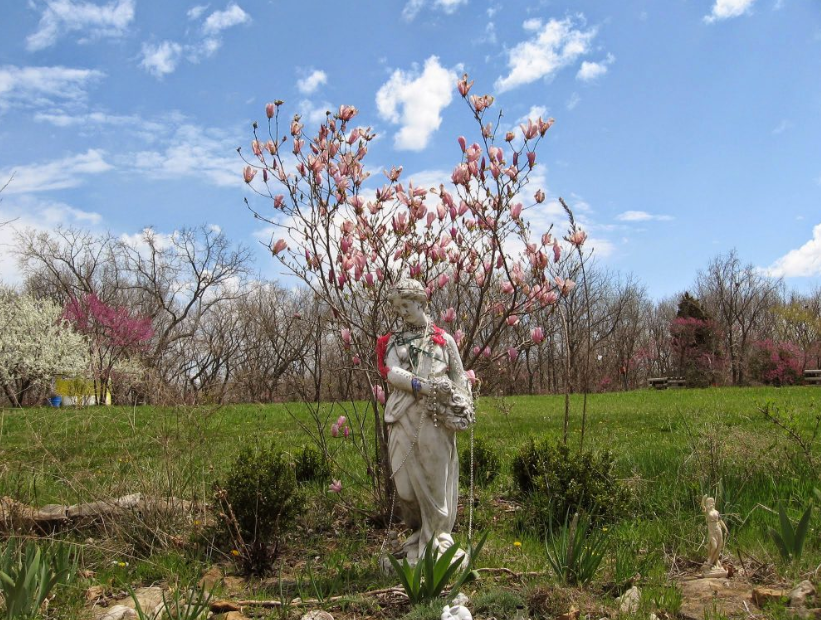 Midsummer: June 19
Midsummer weekend is coming! We're so excited to welcome you to camp for this Sabbat, which will be held on Saturday, June 19. Register here: https://gaearetreat.org/events/weekly7/registration
The activities for the day include:C
Community Service Project – 9 AM – 2 PM meet at Dining Hall Pavilion (Project will be behind the dumpsters by Phoenix Hall)
Making a goat pen! We're still working on getting the goat pen built for our hard-working poison-ivy eaters. This project will start at 9 AM; please meet Clint at the Dining Hall pavilion to help give Boris and Tashi a new home. There are also other projects, including a rock-culvert near the dining hall pavilion.
Community Dinner: 6 PM at Dining Hall
We are excited to announce that we will be hosting the first community meal Gaea has been able to have since February of 2020. Bring a side dish (each guest should bring a side that is enough for you + 4 people) and drop it off at the kitchen by 5:30 so that it can be served with dinner. The kitchen staff will be making a main course of (INSERTING THIS FROM PRINCESS AS SOON AS I HEAR), and will be serving all of the food to keep our kitchen as safe as possible.
Ritual: 7:30 PM at Bardic Circle
Join Kennedy for this Midsummer ritual back on the land! We'll be making beautiful magic together again.
Fire: After ritual at Bardic
Drumming, dancing, and community.
Community Breakfast with the Cabin Sponsors! – 9 AM Sunday Morning in Dining Hall
The Cabin Sponsorship Program is thrilled to be providing a community breakfast. This meal joins us together as we share not only food but the stories and adventures from our Midsummer weekend. All are welcome! A suggested Donation of $5.00 per adult is encouraged. These funds go directly to improving the cabins we all enjoy and creating future Cabin Sponsor hosted events and activities. Donations of ingredients are also helpful and appreciated. We look forward to everyone's happy and hungry faces!!